Stitched Denim at KISS End of The Road Tour
Shannon Tweed Simmons wearing an original unique custom Stitched Denim piece, KISS themed with Swarovski crystals. Shannon looked amazing in the jacket.
Read More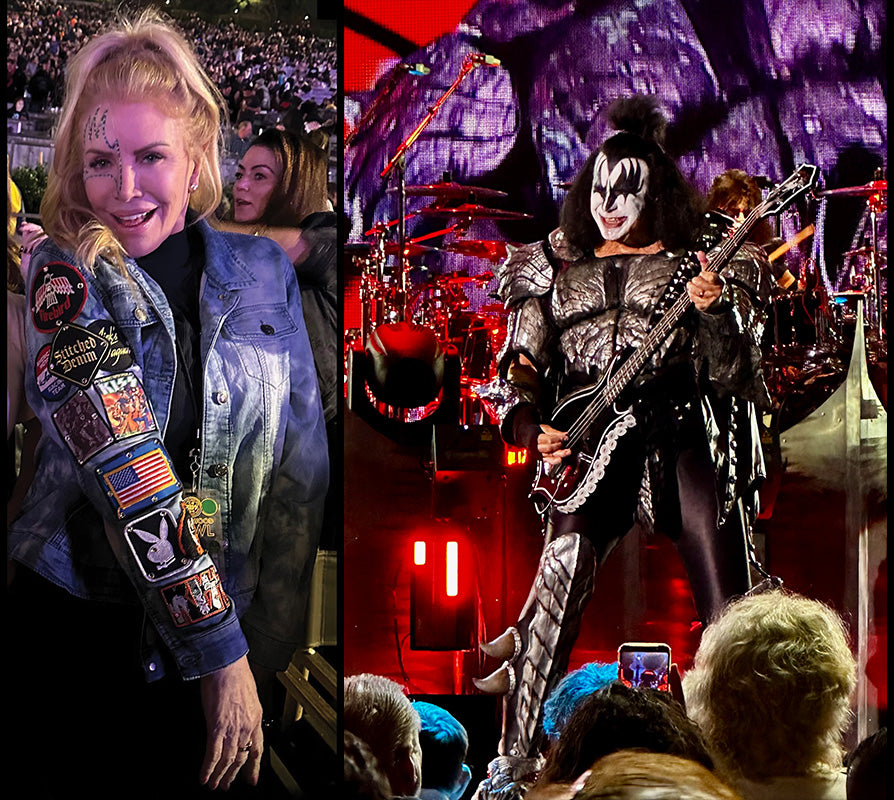 Ace Frehley of KISS Backstage with Stitched Denim
Iconic, enigmatic, and purely rock 'n' roll - Ace Frehley, the storied lead guitarist for KISS, recently held a unique piece of wearable art in his hands: a custom Stitched Denim jacket. The candid backstage moment captured something truly special, a collision of music legend and artisan craft, all stitched into a single piece of denim.
Read More
AS SEEN IN BELLA MAGAZINE
Denim For Daysby The Style Duo
With the recent fashion headlines screaming that skinny jeans are out of style, denim-obsessed fashionistas everywhere are searching for new options to fall in love with. Luckily, our favorite designers have flooded the runways and stores with flattering new denim trends.
Read More
About Stitched Denim
My art reflects my passion for people in the streets.  By creating custom clothing I demonstrate another understanding of art and love in modern times. 
My goal was to make ordinary clothing extraordinary.  Live life to the fullest and be who you want to be.
Each jacket is a one of a kind, limited edition piece. Our denim jackets feature hand picked and repurposed items chosen by myself.
If you don't see exactly what you want, I offer custom jackets and will personalize for you. Just send me an email or give me a call to discuss your ideas.
Learn More